Short answer: Not in the UK. Not at all. Not even a bit. Thanks for dropping by.
Long answer: Before 2001 all betting was taxed at around 9%. In betting shops you could opt to pay the tax with the bet or out of the winnings.
The end result was the same although people would have their own superstitions about whether paying it before or after was lucky or unlucky.
But as the Internet began to become awash with online Casinos, usually based outside the UK, the UK Government was concerned that gambling would move outside of their jurisdiction and they'd lose the tax revenue.
So in 2001 they decided to abolish tax on gambling for the players and instead charge companies operating betting sites in the UK 15% on their revenue. Even if they were based abroad.
And now the upshot is that players don't pay tax on winnings in the UK and they don't even have to tell the good people at Her Majesty's Revenue and Customs about their winnings.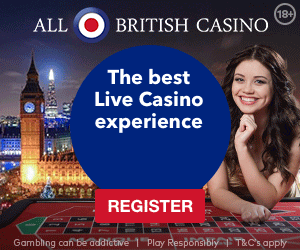 Of course, this opens up the opportunities for gambling sites to be used for nefarious purposes like money laundering – keeping untaxed earnings away from the taxman.
The upshot of that is – at any time the Online Casinos can ask you for proof of ID and address. Which they will definitely do if you land a big win. Just to keep themselves in the clear.
It can be a pain if it happens and it may result in your winnings taking a bit longer to get to you. But at least now you know that when they do you won't pay any tax on them.
So what you win – you keep.
NB – Players outside of the UK should make sure they keep on the right side of their own countries tax legislations. Don't come crying to me if you don't.
If you found this short article useful then subscribe below for email updates. Or you can donate and buy us a drink if you like.
---