Across the world there are probably 1000's of online betting sites. Certainly there are over a 100 operating in the UK.
To provide gambling services to UK customers Online Casinos need to be licensed by the Gambling Commission.
The process of getting licensed involves submitting a whole lot of business information including, audited accounts, credit reports, proof of funding and criminal record checks for the key people in the company.
You also need to tell them what your companies rules of play will be and which providers you will use to supply the games and banking facilities.
So if a company is licensed by the Gambling Commission – you can check them here – they are thoroughly checked out and can easily be held accountable.
Unlicensed Casinos
Of course, because you can access websites from anywhere in the world, you may come across Online Casinos that operate in other countries and are not licensed by the Gambling Commission.
That doesn't necessarily mean they aren't operating ethically as they are probably licensed by another countries version of the GC.
However we would advise never to use an unlicensed (in the UK) online Casino.
Imagine, you had an issue with an overseas Casino. You would have to deal with them directly yourself, with no one to turn to if you felt treated unfairly.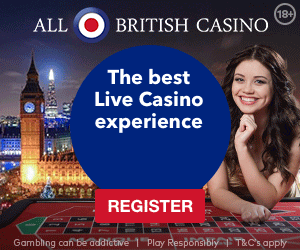 Casino Regulation
So in terms of the companies themselves being safe then they are pretty well regulated.
Now that isn't to say that they don't occasionally get pulled up for wrongdoings.
Most recently the Casino LeoVegas was fined £600,000 by the Gambling Commission for, among other things, not paying customers who have "self-excluded" the amounts in their accounts.
Which is pretty shoddy. But rather than putting you off using Online Casinos I think it is a good example of how the Commission can hold them accountable.
ID Checks on Players
There are many complaints about Online Casinos around. Probably the main one is where customers have a big win and then are made to jump through hoops to get their money.
In my own experience, I played online Casinos for years and never had to provide any kind of identification. One night I was lucky enough to hit a big win and decided to withdraw it.
Suddenly I was being asked to provide ID – passport, driving licence, proof of address etc.
The process took a few days but in total I waited about 2 weeks to have the money in my account rather than the normal 1-2 days.
So it was a bit of a pain. But actually the Casino are fulfilling their license agreements which is to make sure that the sites aren't being used for Money Laundering or that someone's account has been hacked.
When you are withdrawing small amounts they are less concerned but when you try to withdraw a big amount they will have to make sure they are ticking all the boxes.
They could ask you for all that ID when you join but that would put people off joining. So they don't. You might not like that but that's how they all operate.
Casino Complaints
The other big complaint about Online Casinos is when they refuse to pay out all together. In nearly every case, once the truth has come out, it is because the player had broken the Casinos rules. Possibly by mistake but a breach of the Terms and Conditions nevertheless.
The main rule that gets broken is players opening more than one account with the same Casino – usually to take advantage of the Welcome Bonus more than once.
If you are tempted to do this, then remember. If you do get a big win they will check. And if they find out you have done this they will simply refuse to pay out as per their Terms & Conditions.
If you play within the Casino rules and you have ID then you are unlikely to have any issues with a licensed Online Casino.
Secure Banking
In terms of Banking facilities. All licensed Online Casinos must partner with a licensed payment broker. Most of them have several to choose from.
They are all approved and secure.
The amount of time you wait to get a payment will depend on the Casino itself and also the payment provider. 2-3 day is pretty standard although many now offer instant withdrawals.
One of the things I liked about Ladbrokes Casino was that I could go to the local Betting shop and withdraw the money in cash there and then. I think most high street bookmakers probably operate this way now.
You usually need to apply for a card and setup a PIN or password. As long as you don't want an amount that would clean them out they are happy to help.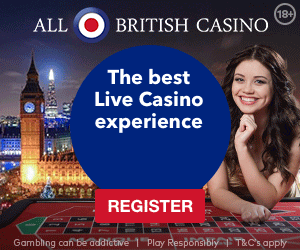 Summary on Casino Safety
Hopefully this article has put your mind at ease when it comes to the security of Online Casinos.
The good thing about gambling being legal and regulated in the UK is that it is near impossible for scammers to operate without being caught out.
So our advice is – stick to licensed Casinos, stick to the rules of play and prepare to provide ID if you are lucky enough to hit a big win.
Best of Luck.
If you found our content interesting you can subscribe for email notifications or even buy us a drink.
---